Interim Management
A Definition of Interim Management
Interim management is a well established approach by which which clients augment their management teams with individuals who bring objectivity, credibility and "sensibly overqualified" line management expertise, to deliver substantial results quickly, particularly when the role requires the interim manager "rolling his / her sleeves up ".
Interim Managers or Consultants
Daily rates for interim managers are considerably less than consultancy rates and executive interim management specialists are often substantially more experienced in delivering change than the Consultants and Senior Consultants fielded by the big firms. Typically with an executive interim manager, you get the equivalent of an Executive or Principal Consultant, but for substantially less money. The difference, of course, is that the executive interim manager isn't attached to a major consulting brand, and for the highest profile / highest risk assignments, the old adage that "nobody ever got fired for buying Big Blue" (IBM or any major consulting brand for that matter) can be a legitimate deciding factor for clients.
Considering A Career As An Interim Manager ?
For individuals considering interim management as a career Wikipedia outlines the interim management value proposition and a typical assignment lifecycle. Follow these links for more information about being an interim purchasing manager and an overview of the advantages & disadvantages of the lifestyle. Below are a selection of links which will help to introuduce you to key sources of information about the industry.
Sources of More Information About Interim Management (IM)
Go back to the Home Page ?
© www .interim-management-purchasing.co.uk December 2012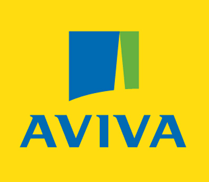 "David worked for Aviva Health UK...as Interim Head of Procurement & P2P...leading the development and implementation of procurement strategy".
David is an experienced procurement professional who has made a significant contribution to the development of procurement strategy within Aviva Health UK".
"He is intelligent and articulate and demonstrates a high level of commitment and integrity".
Full reference