Purchasing / Procurement & Supply Chain Consultancy & Interim Management CV
Please note that this interim management CV is not updated rergularly.
Please get in touch for more recent information.
Consultancy & Interim Management Profile
Interim purchasing executive experienced in mergers & acquisitions, change management, strategic & tactical purchasing practises, supplier cost reduction programmes, ERP implementations and purchasing department start-ups, with experience of a wide variety of demanding industries and managing global / pan European purchasing organisations. Working through own limited company with professional indemnity insurance to deliver break-through purchasing performance improvements in businesses often with significant French speaking interests. Typical assignment duration: one year. Most recent assignment: two years.
Purchasing & Supply Chain Consultancy Experience
Purchasing Interim Management Experience
Purchasing Transformation Programmes
ERP, e-Sourcing, Purchasing & Materials Management System Implementations
Led pharma regulated implementation of JD Edwards ERP system for indirect purchasing across eleven legal entities - Pharma
Led pan European implementation of SAP materials management (MM) module – Global Commodity Chemicals
Designed and introduced gross MRP system – Aerospace
Purchasing Category Management
Achieved pricing for contract hire of 400+ pan-European vehicles, equivalent to fleets more than ten times larger through reverse auction - Pharma

Managed a major active pharmaceutical ingredients (APIs) category – Pharma
Saved £ XX m + during post-merger integration through industry leading category strategy & outsourcing ~60 employees. – Financial Services
Outsourced train cleaning (21 employees) - measurably improving quality and saving 23%

Established Supplier Relationship Management (SRM) for professional services to deliver targeted year on year cost reductions – Financial Services
Led European plastic purchasing strategy team for 3 business units in France & Germany - Automotive
Benchmarked global sub-contract contract electronics manufacturing (CEM) market to support annual negotiations with supply partner - Automotive
Negotiated rebate on air travel spend for group companies in the UK of 18%
Championed multi-disciplinary team to resource key polypropylene plastic extrusion, saving >25% - Automotive

Introduced strategic Asian raw material supplier. Reversed quarterly price increases into saving 23% - Automotive
Used EU public sector procurement rules - Rail
Captured low density polyethylene savings on £1.4m spend (38%) - Automotive
Negotiated 7% saving on annual chemicals raw materials spend in eight weeks including: 19% savings on rubber compound, 16% to 27% savings on chemicals spend, 30% savings on pigments/colourings - Polymers
Led team to benchmark 200 suppliers to formulate category purchasing strategy using Booz Allen strategic sourcing methodology - Aerospace
Led pan-European purchasing team for specialist active electronics category - Automotive
Developed and implemented Unix workstation and software purchasing strategies - Automotive
Supplier Cost Reduction Programmes
Led team to develop company-wide Strategic Supplier Cost Reduction Programme - launched internationally - Aerospace
Diagnosed and implemented 10% labour savings for key supplier within a four week period – Aerospace Client & Supplier
Initiated 30% labour savings leading to £1.8m cost reduction at plastics manufacturer – Automotive Client – Polymer Supplier
Project & New Product Introduction Purchasing
Sourced & qualified a new local suppliers for confidential/strategic new market development programme - Automotive
Developed microprocessor purchasing strategy for new RF transmitter product platform with R&D team - Automotive

Managed capital equipment purchasing for plastic moulding tools - Automotive
Managed purchasing elements of product down costing programme including value engineering - Automotive
Supply Chain Management Consultancy
Developed competitive supply chain strategies to maximise gross margin for key categories - Retail
Led several intensive supply chain diagnostic studies to identify improvement opportunities - Aerospace, Automotive.
Analysed demand vs. inventory levels to identify opportunities to deliver £ 0.5m savings. – Global Telecoms
Designed supply chain change programme to reduce raw material stocks by 50% - Polymers
Re-engineered outbound supply chain using Lean Manufacturing principles – saving: 30% of labour and 85% of lead times - Media
Re-engineered replenishment process for multi-site business, saving labour & inventory by closing stores - Rail
Analysed requirements and selected cell materials planning and control system - Automotive
Through Kanban systems, reduced stock by 70% in defence business and achieved nil stock-outs and 85% reduction in lead times between suppliers and automotive industry customer.
Developed international multi-site make vs buy/manufacturing strategy – Electrical Systems
Contract Drafting & Management
Negotiated contract for IT systems (hardware & software including SLAs) – subsequently adopted by all of ex British Rail (£100m)

Led negotiations for engineering spares contract (£175m) for all newly privatised train operating companies
Professional Education & Institution Membership
Loughborough University of Technology - Bachelor of Technology (2:1 Hons) - Production Engineering & Management - 4 year thin sandwich
Sponsored by both GEC-Ruston Gas Turbines and GEC-Napier Turbochargers
Chartered Engineer (C.Eng)
Member of the Institution of Mechanical Engineers (M.I.Mech.E.)
Member of the Chartered Institution of Purchasing and Supply (M.C.I.P.S.)
Personal
British
Languages: English – mother tongue. French – able to negotiate
Based - West Midlands
More information on Interim Management (IM)
Go back to the Home Page ?
© www .interim-management-purchasing.co.uk December 2012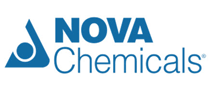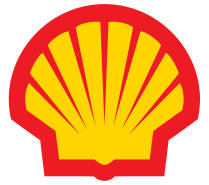 "We would like to take this opportunity to recognize you for making an outstanding contribution to the SHELL Due Dilligence and Integration effort".

"Your involvement has been integral to the success of this undertaking. We recognize the importance of your contribution and greatly appreciate the work you have done"
"Thanks for all the effort re. the Shell integration. You have played a critical role in establishing purchasing in Europe....in many ways a pioneer. Appreciate the dedication".
Excerpt from the European Vice President of Supply Chain's "Applause" award following, the acquisition and integration of four chemicals plants from Shell and the over-delivery of targetted synergies.