e-Procurement - Features
Introduction
The fundamental principle of e-Procurement is to make it easier for users to transact the "requisition to payment" (R2P) process, also known as the "procure to pay" (P2P) process in a way which complies with procurement & finance processes and leveraging the use of approved / preferred suppliers, whilst doing so at a lower transactional cost.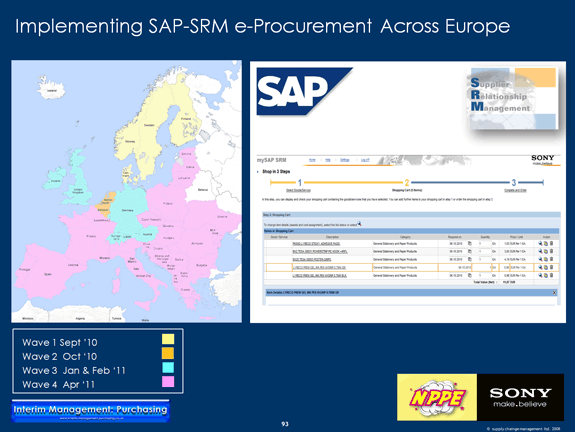 Features of e-Procurement
Immediate availability to users of discounted on-line catalogues from approved / preferred suppliers and hence...
Light-touch / lower transaction cost electronic requisitioning, approval, ordering and receipting and...
R2P process governance principles and rules are configured as an integral part of the e-Procurement platform e.g.

requisition approval rules / workflow
Integration with the accounts payable system to facilitate a 3 way match with invoices

Expenditure is tracked to the correct cost centres because users' own cost-centres are attached by default.
Cost object / chart of accounts information can also be attached by default, when using catalogue purchasing.
Provides a platform for further automation of the accounts payables process e.g. "PO flipping" and automated rules based payment authorisation mechanisms.
More Information on Transformations & e-Procurement
© www .interim-management-purchasing.co.uk December 2012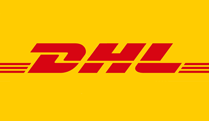 Excerpt from the reference by DHL's VP of EMEA Network Operations' following an assignment as Interim EMEA Supplier Relationship Management (SRM) & Procurement Programme Leader.
"...David's six month contract was twice extended to eighteen months. In that time he has demonstrated a willingness to get involved at all levels of the project, sharing his expertise and knowledge with the team and has made a significant contribbution to developing, implementing and delivering a different procurement model for the business with commitment and integrity ".
"Having worked with David over the last eighteen months I would have no hesitation in recommending him for any senior procurement role ".
Full DHL Reference