Interim Procurement Specialisms
Integrating and leading global / regional purchasing procurement teams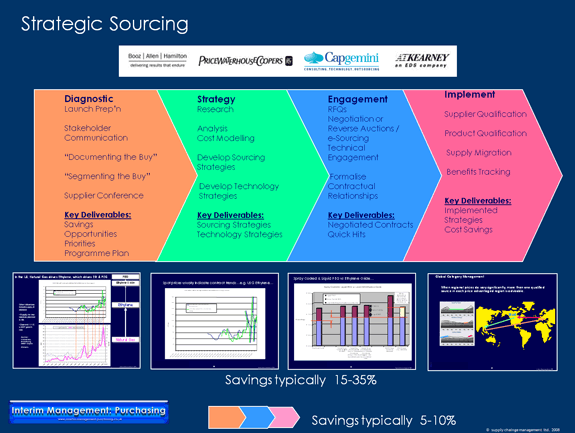 Strategic sourcing and category management of diverse high-profile / sensitive / complex categories often with large annual spends.

Fast Fit Retailer's largest category; Tyres £ X00m /annum.
Insurance client's largest specialist professional services spend; Loss Adjusters £ X00m /annum.
Medical Insurance client's; specialist professional services; (Clinical Consultants) £ X00m & Hospitals £ X00m /annum.
Pharma client's largest Active Pharmaceutical Ingredient (API)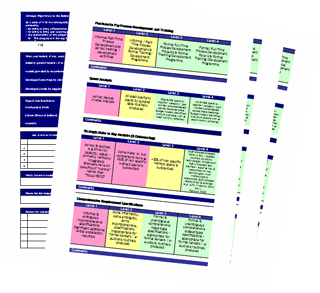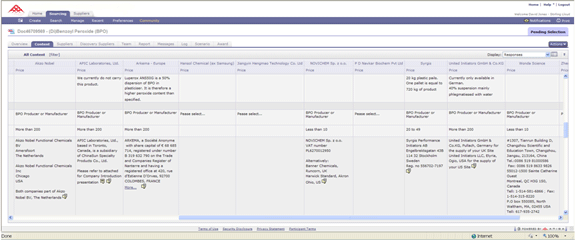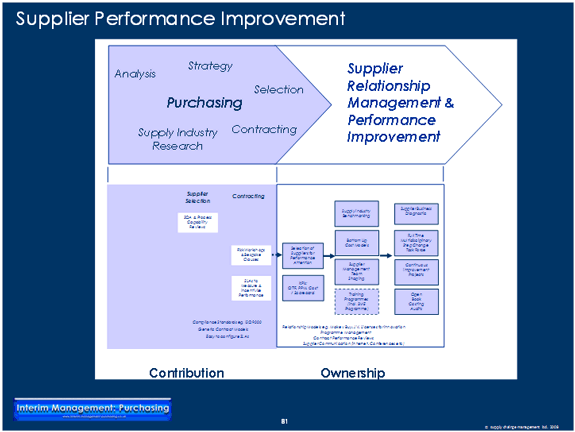 Drafting and negotiation of large contracts (£ X00m)
Bespoke supply base performance improvement programmes
Supplier conferences
Implementation of Purchasing / Materials Management modules for ERP systems (e.g. SAP, JD Edwards etc.)
Implementation of e-Procurement platforms
Technical and scientific purchasing (Chartered Engineer)
Category Experience
The following are categories that David has personally led or given substantial procurement direction & support to. Teams that he has led have managed broader ranges of categories than those below.
Direct Categories
Sub-contract machining
Contract Electronic Manufacturing (CEM)
Mouldings:
Textiles

Polyester staple fibre,
Polypropylene (PP) yarns
Felts

Tooling
Chemicals

Pigments
Polymer Additives
Fillers
Isocyanates
Pentane
White Oil
Catalysts
Surfactants
Flame Retardants
Stearates
etc.

Polymers

Rubber
PE
PP
Polyester
etc.

Excipients
Packaging
Private Hospitals
Train Spares
Electronics

Actives
Passives
PCBs
Connectors
etc.

Fast Fit Retail Products for Re-sale

Tyres
Exhausts
Batteries
Etc.
Indirect Categories
Outsourced Services:

Help Desk Services
Facilities Management
Hard FM
Soft FM

Professional Services

Loss Adjusters
Clinical Consultants
Pension Administraton & Actuarial Consulting
Debt Collection
Occupational Health Services

Travel & Expenses (including Airlines)
Vehicle Fleet Management
Miscellaneous
Etc
More interim procurement specialisms
© www .interim-management-purchasing.co.uk December 2012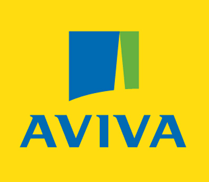 "David worked for Aviva Health UK...as Interim Head of Procurement & P2P...leading the development and implementation of procurement strategy".
David is an experienced procurement professional who has made a significant contribution to the development of procurement strategy within Aviva Health UK".
"He is intelligent and articulate and demonstrates a high level of commitment and integrity".
Full reference