Supplier Relationship Management (SRM)
Introduction
In most papers on Supplier Relationship Management (SRM) we tend to see something like the following slide.
Segmentation for Supplier Relationship Management (SRM)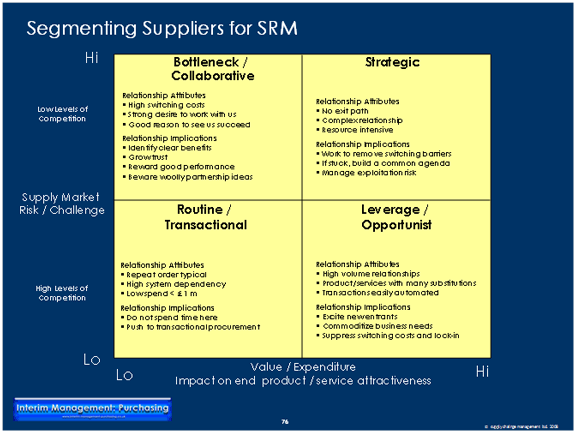 Once the above segmentation has been completed it can be used to also give an indication of the frequency at which supplier reviews should be conducted.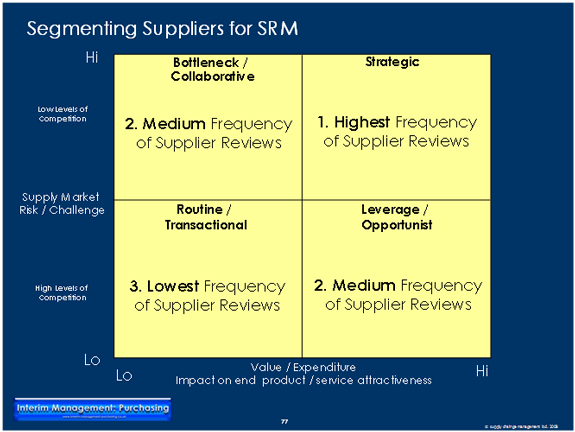 Supplier Risk Analysis for Supplier Relationship Management
However, what still needs to be overlayed on top of this type ofsegmentation is suppliers who can be identified as critical using a systematic analysis of supplier risk. This is because irrespective of which segment a supplier is in, it can represent a critical risk to the client business, and consequently needs to be attract a corresponding degree of management scrutiny.
Supplier Relationship Management (SRM) Scorecards
Another important traditional tool is the Supplier Relationship Management (SRM) Scorecard: KPIs for Cost, Quality, Delivery, Innovation, Service etc. for continuous performance improvement.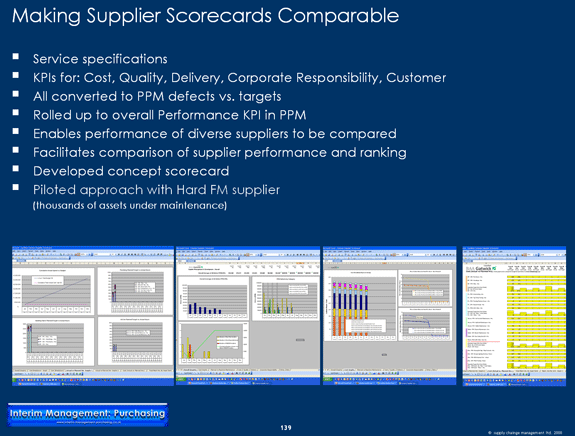 Follow the following link for a review of an example scorecard.
Stakeholder Surveys
Surveys of the key stakeholders in supplier relationships are a valuable means of feeding back performance to suppliers.
Supplier Development & Supplier Performance Improvement
All this said, the best supplier relationship approaches are typically to be found within the manufacturing sector and specifically the extraordinary supplier development work of companies like Toyota and Nissan. Such companies really drive amazing levels of supplier development not least by continuing to improve quality in the face of ever increasing product complexity and relentless demands for cost reduction. If we use these as the foundation of our model and then develop it, we tend towards a view of SRM which arguably looks more like this: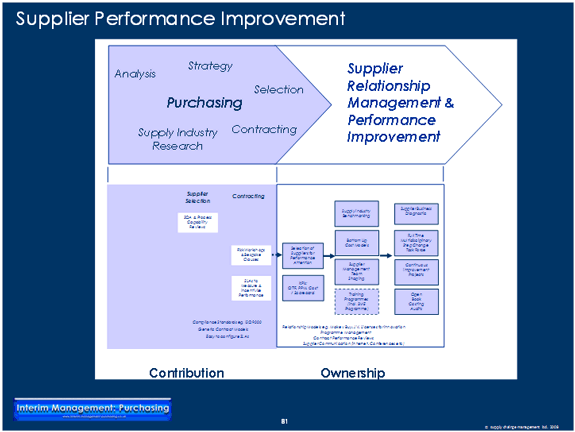 In more detail it looks like this.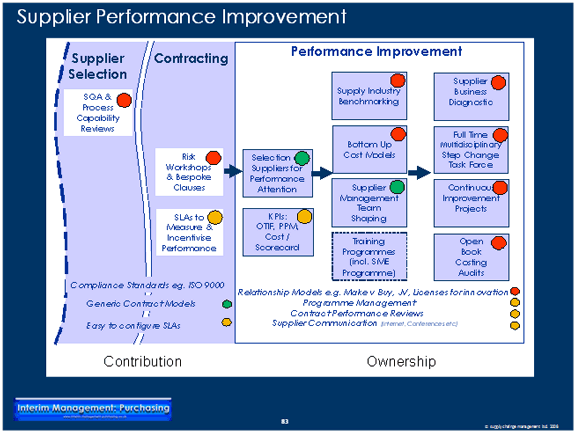 Supplier Relationship Management Contributions To the Sourcing Process
Supplier Selection - SQA and process capability reviews
Risk Analyis & Mitigation Workshops
SLA Development
Whilst Supplier Relationship Management doesn't own the sourcing process, it must be intimately involved in the tail end of sourcing (the blue portion to the left of the above slide). Supplier Relationship Managers are ultimately responsible for the ongoing relationship development thereafter. It therefore makes considerable sense to get them (and indeed other customers such as appropriate internal line managers) involved in reviews of Supplier Quality Assurance and specifically process capability. Supplier Relationship Managers also need to be involved in the brainstorming of likely operational risks (not unlike an FMEA in principle) and developing courses of action to mitigate them, preferably through tools such as Poka Yoke or process capability improvement initiatives to address the root cause, rather than by treating the effects by simply drafting bespoke contractual clauses.
That said, Supplier Relationship Managers nevetheless need to be substantially involved in drafting the contract (another part of the sourcing process owned by the sourcing category manager); particularly the specification of the objectives for Service Level Agreements (SLAs) which will form a critical foundation for the management of the relationship into the future. They also need to be closely involved in drafting clauses associated with supplier performance improvement incentivisation and mal-performance disincentivisation (risk / reward mechanisms). Without this their influence on the relationship could be substantially curtailed.
Delivering transformations in supplier performance can involve the following tools:
Supply Industry Benchmarking
Open Book Costing Audits , and
Bottom Up Cost Modeling
Supplier Management Team Shaping
Supplier Business Diagnostics - a prelude to transformation
Transformations Through Full-Time Multi-Disciplinary Task-Force Interventions
Continuous Improvement Workshops
Training Programmes for suppliers where the value of more direct intervention is less obvious (e.g. Small / Medium Enterprises)
More Supplier Relationship Management (SRM) Information
© www .interim-management-purchasing.co.uk December 2012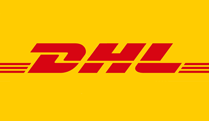 Excerpt from the reference by DHL's VP of EMEA Network Operations' following an assignment as Interim EMEA Supplier Relationship Management (SRM) & Procurement Programme Leader.
"...David's six month contract was twice extended to eighteen months. In that time he has demonstrated a willingness to get involved at all levels of the project, sharing his expertise and knowledge with the team and has made a significant contribbution to developing, implementing and delivering a different procurement model for the business with commitment and integrity ".
"Having worked with David over the last eighteen months I would have no hesitation in recommending him for any senior procurement role ".
Full DHL Reference