Supplier Relationship Management (SRM) - Stakeholder Surveys
Stakeholder Surveys
Surveys of stakeholders in supplier relationships are a valuable means of feeding back performance to suppliers. A combination of qualitative and quantitative feedback is often best.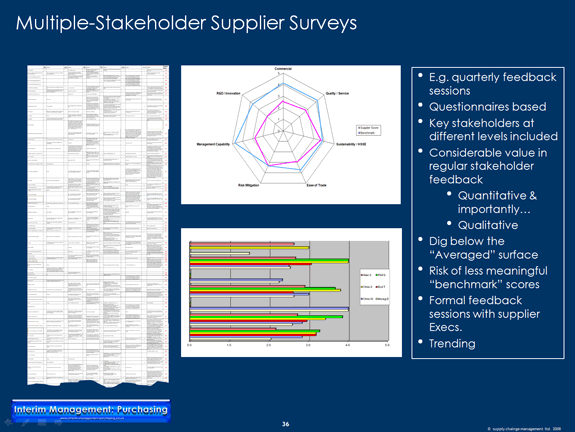 Groups of questions covering several subject areas can be both scored quantitatively and comments taken to give qualitative feedback to the supplier e.g.:
Cost
Quality
Delivery
R&D / Innovation
Management Capability
Corporate Social Responsibility (CSR) including EH&S
Quality of Relationship
Risk Management
More Supplier Relationship Management (SRM) Information
© www .interim-management-purchasing.co.uk June 2012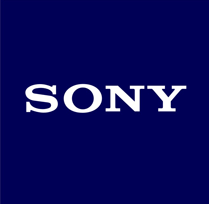 Excerpt from the Procurement Director of SONY Europe's reference following their procurement / purchasing transformation programme spanning ~40 countries:
"...David's inter-personal skills and style of management came to the fore, keeping the key stakeholders engaged and on board yet, delivering to the tight timescales. David brought to the team real professionalism with an incredible wealth of knowledge and expertise and a dedication and desire to get the job done, but importantly in the right way".
"Having worked with David for nine months, I would thoroughly recommend him for any Senior Procurement or Transformational role. His commitment, drive and energy, were a great addition to the team and I hope that I can work with him again in the future".
Full SONY reference