e-Procurement Benefits
Benefits of e-Procurement
Pre-purchase approval workflow discourages unnecessary expenditure.

"When individuals know they are being watched, they buy less in general, often 3-10% less our research suggests".
Source: Spend Matters "SAP SRM 7.0 The Wait's Over But Is It Worth It ?"
Minimises "Maverick Spend" by driving transactions by promoting the use of approved / preferred suppliers and the use of catalogues of goods and services provided by approved / preferred suppliers, and by doing so...
Drives substantial improvements in formally "managed spend" as a proportion of total spend and...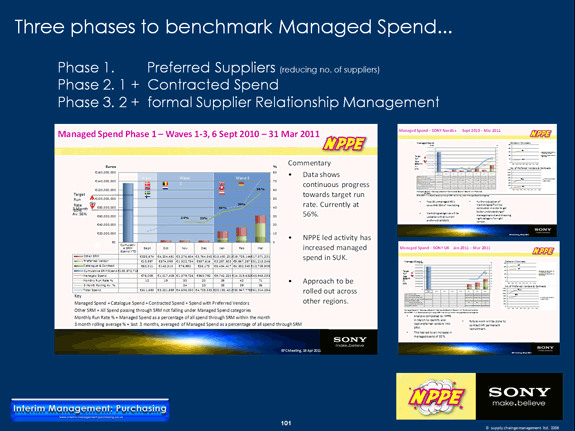 Leverages the organisation's spending power by consistently diverting levels of business away from unapproved suppliers towards approved / preferred suppliers, thereby maximising value for money.
More accurate tracing of expenditure to cost-centres discourages overspends by making budget holders more accountable.
Reduced risk of fraud, through consistent application of process governance principles e.g. "separation of duties" etc.
The provision of clearer views of expenditure commitments to budget-holders can be facilitated.
More accurate reports of spend by cost object / chart of accounts and improved reporting of spend at line item and supplier detail for subsequent analysis to inform the appropriate emphasis of strategic procurement, which in turn can deliver greater levels of value.
Particularly if a "No-PO No-Pay" policy is introduced, head-count savings can be achieved at the back end of the P2P / R2P process, because 3 way matches are more straightforward and a larger proportion of expenditure is tracked more successfully to the correct cost centres and cost-codes when the requisition is raised. This minimises the requirement for resource hungry post-invoice email (& sometimes even paper) chases by the accounts payable team to achieve the same ends.
If transactional procurement activities have previously been centralised using full-time equivalent roles (which is increasingly uncommon), then head-count savings can also be made as a result of devolving transactional e-procurement to users at the front end of the P2P / R2P process.
More Information on Transformations & e-Procurement
© www .interim-management-purchasing.co.uk June 2012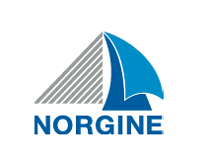 The client is a global leader in the field of gastroenterology medicines.
Client's reference