The Interim Management Dining Club
If you're looking for a way to meet more interim procurement managers and develop your network of contacts - look no further.
Aims of the Interim Management Dining Club
The Interim Management Dining Club was established in 2003:
To create a convivial atmosphere in interesting and historic surroundings, whereby interim managers and specialist interim management agencies / service providers can meet and exchange ideas and experiences, whilst enjoying a dinner in the grand style.
To attract more companies to use the services of interim managers and interim management service providers.
To generate awareness of interim management and the impact that interim managers can make on UK and international business.
To foster a thriving and mutual platform of interests between interim managers, interim management service providers and other stimulating people connected to the industry, with relationship possibilities at all levels.
To generate recognition amongst the financial media of the efficacy of employing interim managers for highly effective results in business, from senior management to board room placements
Contact The Interim Management Dining Club
For all membership enquiries and other information, please contact the Secretary:
The Secretary
Interim Management Dining Club
Orchard House
Park Lane
Reigate
RH2 8JX
| | |
| --- | --- |
| Telephone: | 01737 234561 |
| Fax: | 01737 234568 |
| Email: | |
| Web Site | IMDC |
More information on Interim Management (IM)
Go back to the Home Page ?
© www .interim-management-purchasing.co.uk December 2012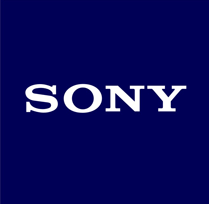 Excerpt from the Procurement Director of SONY Europe's reference following their procurement / purchasing transformation programme spanning ~40 countries:
"...David's inter-personal skills and style of management came to the fore, keeping the key stakeholders engaged and on board yet, delivering to the tight timescales. David brought to the team real professionalism with an incredible wealth of knowledge and expertise and a dedication and desire to get the job done, but importantly in the right way".
"Having worked with David for nine months, I would thoroughly recommend him for any Senior Procurement or Transformational role. His commitment, drive and energy, were a great addition to the team and I hope that I can work with him again in the future".
Full SONY reference