Interim Management Agencies
Members of the IMA
The Interim Management Association (IMA) is a trade association whose agency members meet standards set by the IMA.
The IIM Survey of Interim Management Service Providers
The agency rankings in the IIM survey of service providers is compiled from the feedback of managers working in the industry.
Other Specialist Firms
Non Specialists Agencies
Many large permanent recruitment agencies also have team members who specialise in the recruitment of interim managers.
Recommendations from the Interim Hub
More information on Interim Management (IM)
Go back to the Home Page ?
© www .interim-management-purchasing.co.uk June 2012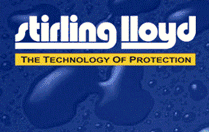 A global leader in the polymer engineering protection of civil engineering structures.
"David was appointed in the role of Interim Group Procurement Director"
"Using the Ariba e-Sourcing platform, David was then able to demonstrate the effectiveness of this practise with a 22% saving in this chemical category"
"I wouldn't hesitate to recommend David's services to any company".
Full SL plc reference