Case Example:
Procurement Transformation / e-Sourcing Pilot
Industry
Chemicals & Global Civil Engineering
Client
Global leader in the polymer engineering protection of civil engineering structures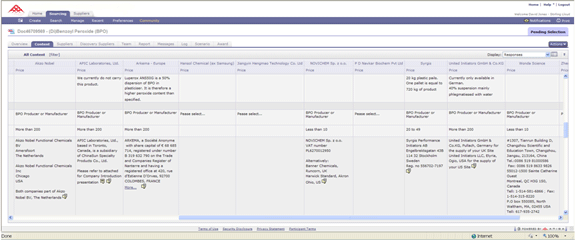 Background to the Procurement Transformation / Purchasing Transformation - e-Sourcing Pilot
Any purchasing activity had historically been conducted by those responsible for ordering raw materials. Consequently sourcing and negotiation were, of necessity, relegated to part-time activities and were fitted around scheduling suppliers and expediting deliveries.
The client had no previous experience of e-Sourcing, and some members of the Executive team thought it might be more of a procurement consultancy gimmick than a tool to bring substantial value to the business. However, they recognised there could be significant benefits from investing in a more strategic approach to purchasing and were particularly interested to see what could be achieved by sourcing globally, rather than primarily from domestic suppliers.

Objective
Analyse the business' spend and prioritise category opportunities for an intensive e-Sourcing pilot project initially on a low-risk raw material category, to demonstrate the potential scale of future benefits if a longer term investment were to be made to:

employ professional procurement / purchasing expertise full-time
adopt an ongoing e-Sourcing approach
source from global and regional not just domestic suppliers

Review the benefits of subscribing to a series of already negotiated price advantaged contracts for many miscellaneous categories of indirect / general expenses purchases from a specialist Spend Consolidator.
The combination of both initiatives was packaged to ensure a rapid pay-back, low-risk evaluation for the client.
Steps Taken
Evaluated the benefits of subscribing to the Spend Consolidator's contracts
Reviewed the business' spend profile by category
Agreed the category of spend to pilot the e-Sourcing approach
Prepared attachements for the e-RFQ including:

Historic Demand Patterns
Company Presentation
Company Accounts
Rules of Engagement
Product Specifications
Others

Researched potential global suppliers for the pilot category
Configured and tested the pilot e-RFQ event
Launched the pilot e-RFQ and received quotations from suppliers on three continents
Evaluated the results
Handed over to the client
Advised regarding the profile of a permanent hire.
Results Delivered
The delivered benefits were:
Annual savings from subscribing to the Spend Consolidator's contracts, which helped to ensure the overall payback for the assignment was ~4 months.

22% saving

from a European supplier for the pilot e-RFQ using the e-Sourcing platform.
Client retains access to the e-Sourcing platform for future projects.
Client has a strong understanding of the tangible benefits of:

employing professional purchasing expertise full-time
adopting an ongoing e-Sourcing approach
sourcing from global and regional not just domestic suppliers

Client advised on the profile of a permanent hire
More information about the client of the Procurement Transformation / Purchasing Transformation e-Sourcing Pilot
Procurement Transformation / e-Sourcing Pilot Client Reference
"Our key reason for appointing David on an interim role was to establish in our own minds whether a long term investment in a senior procurement team would give us a return on our investment. David ably demonstrated this..."

"At all times [David] conducted himself in a professional manner, and was able to argue his point effectively and calmly, even when under fire from the sceptics in the organisation, to an extent [that] he had a positive impact on the mindset of a number of people involved in procurement".
See additional extracts from this client's reference about the e-Sourcing Transformation project in the sidebar to the right.
Full client reference

More Information on e-Sourcing
More Procurement Transformation - Case Examples:
© www .interim-management-purchasing.co.uk June 2012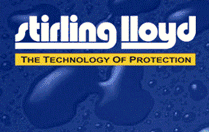 A global leader in the polymer engineering protection of civil engineering structures.
"David was appointed in the role of Interim Group Procurement Director"
"Using the Ariba e-Sourcing platform, David was then able to demonstrate the effectiveness of this practise with a 22% saving in this chemical category"
"I wouldn't hesitate to recommend David's services to any company".
Full client reference