Case Example:
Procurement Transformation - Consumer Electronics
Industry
Consumer Electronics: Audio Equipment, TVs, Cameras, Mobile Phones etc.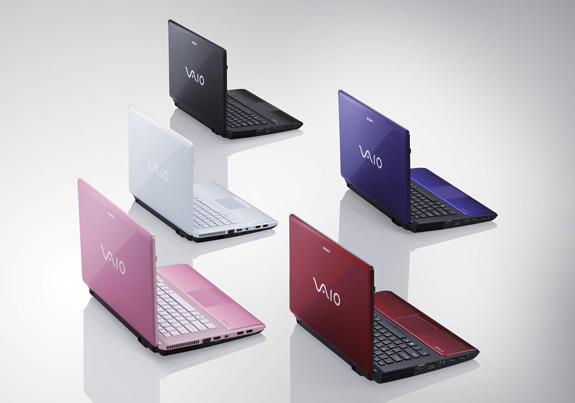 Background
SONY had significant national purchasing / procurement teams independently operating in Weybridge, Berlin, Paris, Barcelona and Milan. Jonathan Patrick was appointed as European Director of Purchasing with a mandate to introduce a pan-European Non Product Procurement structure and systems.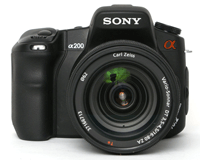 Scope
Non Product Procurement Europe (NPPE) i.e. an indirect goods and services spend of € 1 billion, across ~40 European countries.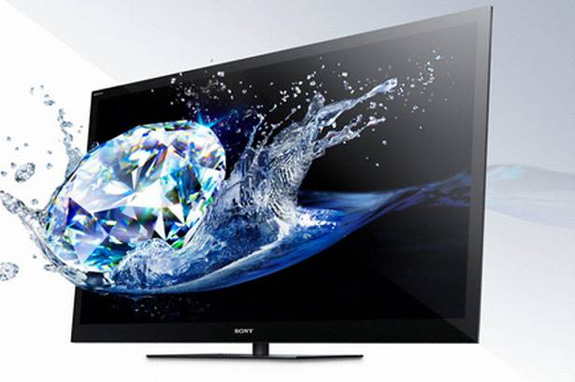 Role
European Head of Procurement Practice Management, one of three direct reports to the European Procurement Director of NPPE - responsible for pan-European procurement policies, processes, systems and guidelines; end customer of the e-Procurement platform implementation and owner of team reporting and communications and change. Reports included:
Procurement Hub Operations Manager
Procurement Hub Team Leader(s)
Procurement Hub Agents
Change & Communications Manager
European Spend Management - Senior Analyst
European Savings Programme - Senior Analyst
Process Development Analyst
Objectives
1. Act as functional end-customer for implementation of the SAP-SRM e-Procurement R2P/P2P solution.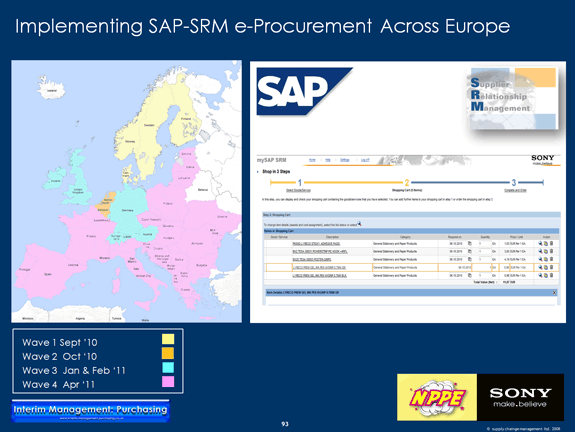 2. Recruitment of direct reports and replacement.
3. Lead the establishment of an outsourced (nearshore) Procurement Operations Hub in Bucharest (Rumania) to provide SAP-SRM helpldesk, master data management (MDM) and process monitoring support for the SRM e-Procurement platform in up to eight European languages. Negotiate the outsourcing contract, establish SLAs, KPIs and deliver high levels of end customer service.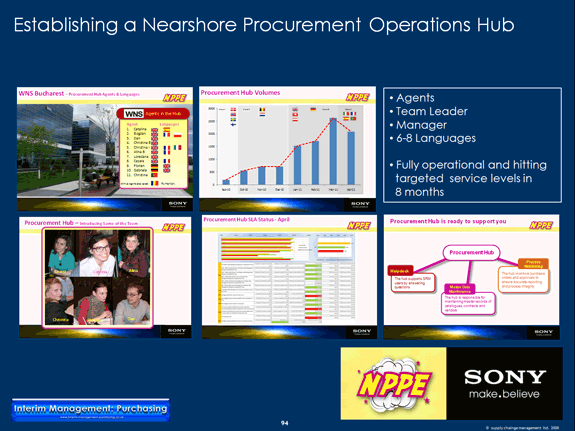 4. Champion the introduction of the pan-European "No PO - No Pay" policy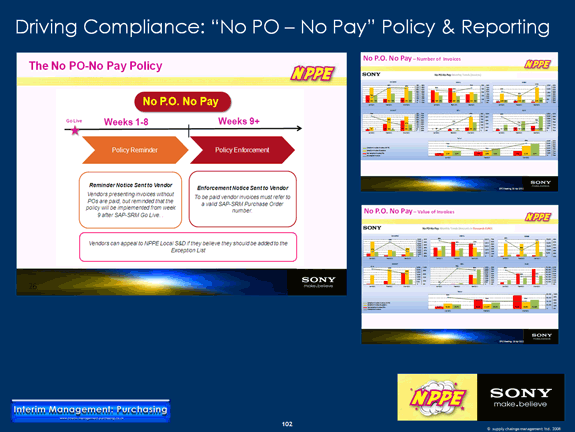 5. Improve "Managed Spend" - roll out of SAP-SRM delivered improvements from 12% to 71% in six months.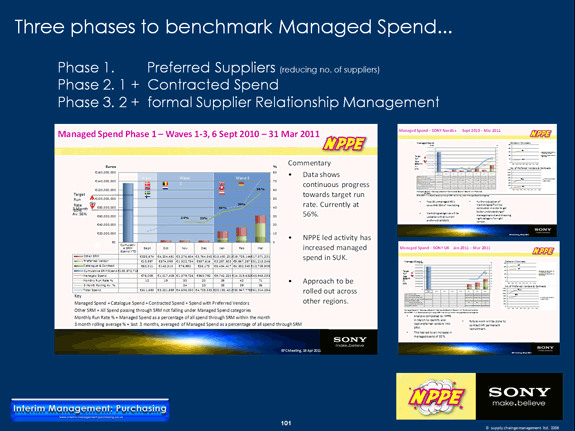 6. Own the introduction of the Rosslyn Analytics spend analysis platform.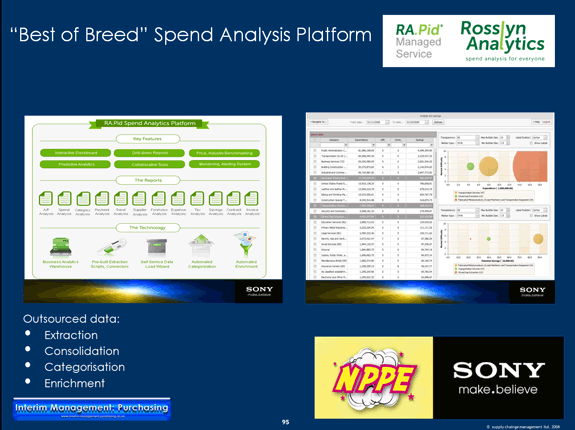 7. Establish pan-European reporting for:
Spend Analysis
Managed Spend
"No-PO No Pay"
Procurement Operations Hub Service Levels
Savings
More Procurement Transformation / Purchasing Transformation - Case Examples:
© www .interim-management-purchasing.co.uk December 2012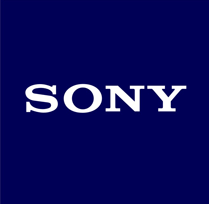 Excerpt from the Procurement Director of SONY Europe's reference following their procurement / purchasing transformation programme spanning ~40 countries:
"...David's inter-personal skills and style of management came to the fore, keeping the key stakeholders engaged and on board yet, delivering to the tight timescales. David brought to the team real professionalism with an incredible wealth of knowledge and expertise and a dedication and desire to get the job done, but importantly in the right way".
"Having worked with David for nine months, I would thoroughly recommend him for any Senior Procurement or Transformational role. His commitment, drive and energy, were a great addition to the team and I hope that I can work with him again in the future".
Full SONY reference