Introduction
David is an award winning procurement & supply consultant & interim leader with expertise in numerous industries, leading (and/or supporting CPOs to deliver) intensive pan-European procurement process and value transformations.
National Winner - Interim Manager of the Year

David was privileged to receive the award as National Winner - Interim Manager of the Year.

The awards, celebrate the best of the interim management profession and aim to raise awareness of the importance of it within business.

Dermot Hill, organiser of the awards, said:



"Often the work of an interim manager is kept under the radar, which is why we don't often get to hear the incredible success stories that are out there, such as the great work carried out by David...".
A Selection of References From Procurement & SRM Transformations
David has just completed an EMEA Supplier Relationship Management (SRM) & Procurement assignment for DHL working from Brussels & reporting to the VP of Network Operations EMEA in the Service Parts Logistics (SPL) business unit. DHL delivers spare parts to engineers across ~100 EMEA countries within 2 or 4 hours, for clients including HP, Cisco, Airbus and Oracle utilising a network of:
DHL Reference



17 Regional Service Hubs


370+ Warehouses


Contact Centers in Hungary and the United Arab Emirates


Regional Air Express Hub in Leipzig, Germany
Excerpt from the Procurement Director of SONY Europe's reference after the procurement transformation, as interim "European Head of Procurement Practice Management", whilst introducing SAP-SRM and working with WNS to deliver a near-shore Procurement Operations Hub in Bucharest, to serve ~40 countries:

"...David's inter-personal skills and style of management came to the fore, keeping the key stakeholders engaged and on board yet, delivering to the tight timescales. David brought to the team real professionalism with an incredible wealth of knowledge and expertise and a dedication and desire to get the job done, but importantly in the right way".

"Having worked with David for nine months, I would thoroughly recommend him for any Senior Procurement or Transformational role. His commitment, drive and energy, were a great addition to the team and I hope that I can work with him again in the future"

SONY Reference In Full








Aviva Reference

(Edited to preserve client confidential data)

Excerpt from the reference regarding an assignment in the largest "Head of Procurement" role within the AVIVA Group, leading a team of 40 onshore plus 120 offshore.

"David worked for Aviva Health UK...as Interim Head of Procurement & P2P...leading the development and implementation of procurement strategy ...David is an experienced procurement professional who has made a significant contribution to the development of procurement strategy within Aviva Health UK...He is intelligent and articulate and demonstrates a high level of commitment and integrity".
Other Specialisms
In addition to the information on procurement transformations / purchasing transformations, see the sections on e-Sourcing, e-Procurement and Supplier Relationship Management and feel free to get in touch if you'd like to know more about interim management or discuss what an interim procurement manager can do for your organisation.
© www .interim-management-purchasing.co.uk 2012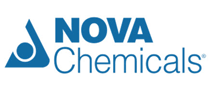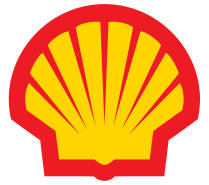 "We would like to take this opportunity to recognize you for making an outstanding contribution to the SHELL Due Diligence and Integration effort".

"Your involvement has been integral to the success of this undertaking. We recognize the importance of your contribution and greatly appreciate the work you have done"
"Thanks for all the effort re. the Shell integration. You have played a critical role in establishing purchasing in Europe....in many ways a pioneer. Appreciate the dedication".
Excerpt from the European Vice President of Supply Chain's "Applause" award following, the acquisition and integration of four chemicals plants from Shell and the over-delivery of targeted synergies.
NOVA "Applause"