Successful Pan-EMEA SRM Assignment with DHL
Introduction
David successfully completed a sensitive eighteen month assignment for DHL as Interim EMEA Supplier Relationship Management (SRM) & Procurement Programme Leader, based in Brussels.
Excerpts from the client's reference are shown on the right and more detail about the assignment is offered below.
The Client;s Business

DHL Service Parts Logistics is a global business delivering spare parts to engineers across ~100 countries in EMEA within 2 or 4 hours, for clients including HP, Aribus, Cisco, Oracle etc. utilising a network of:

17 Regional Service Hubs

370+ Warehouses
Contact Centers in Hungary and the United Arab Emirates
Regional Air Express Hub in Leipzig, Germany
Background to the EMEA Supplier Relationship Management (SRM) Assignment
Working closely with regional operational leaders and DHL & Deutsche Post Group procurement stakeholders in Brussels, Madrid, Milan, London, Bonn, & Paris, David developed a collaborative approach to supplier relationship management (SRM), with a win-win focus on cost, rather than margin reduction.
Specifically this involved:
Benchmarking key cost-drivers of incumbent suppliers across EMEA
Researching national markets and leading local supplier engagement activities to assess DHL's in country competitiveness.
Collaborating with regional DHL procurement stakeholders to leverage wider Group spend
Configurinng & leading e-Sourcing events using Ariba & Emptoris platforms.
The programme is now established as a permanent feature with the business with a track record of delivering double-digit percentage savings. David also:
Worked with the VP of Risk & the Senior Legal Counsel - Europe to develop model contracts for the time critical transportation and warehousing categories.
Negotiated a EUR 16m contract working with the CEO of DHL Express during the sale of a business unit.
Go back to the start of Interim Management Purchasing ?
© www .interim-management-purchasing.co.uk December 2012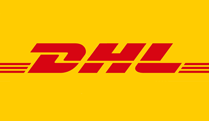 Excerpt from the reference by DHL's VP of EMEA Network Operations' following an assignment as Interim EMEA Supplier Relationship Management (SRM) & Procurement Programme Leader.
"...David's six month contract was twice extended to eighteen months. In that time he has demonstrated a willingness to get involved at all levels of the project, sharing his expertise and knowledge with the team and has made a significant contribbution to developing, implementing and delivering a different procurement model for the business with commitment and integrity ".
"Having worked with David over the last eighteen months I would have no hesitation in recommending him for any senior procurement role ".
Full DHL Reference